Decluttering (or even just the thought of decluttering) can bring some really intense emotions up for people. Sometimes these are linked to worries about how the process works, predictions about the emotional effort and time required. For some people just thinking about donating items can bring about the same intense emotions as if actually were doing so.
This is completely normal!
It doesn't mean you can't declutter- it just means you might need to take a gentler approach.
Visualisation and imagining situations can often bring about the same emotions and thoughts as if we were acting. Our brains are incredible for allowing us to rehearse and practice using visualisation.
However, this becomes a problem when our predictions feel uncomfortable, meaning we avoid doing what needs to be done all together. We can become so strongly phobic of experiencing these emotions that we avoid any situation that may bring it about.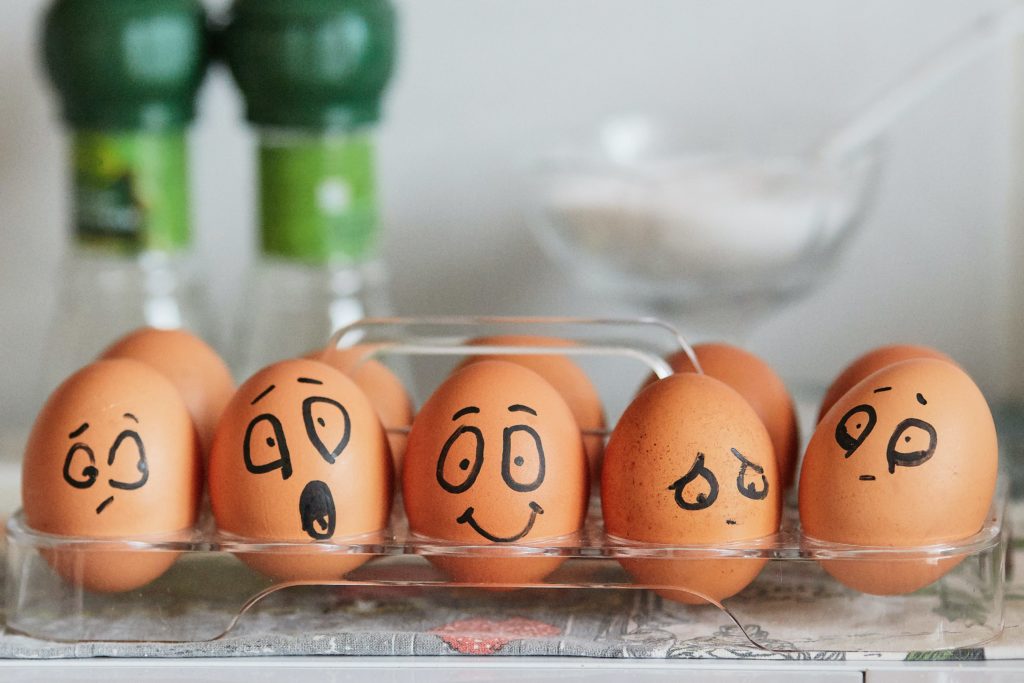 Guilt and Shame
Guilt is an emotion that regularly arises for people during the decluttering process. It can be caused by numerous automatic thoughts during the decluttering process. Thoughts could include:
I spent good money on this I won't get back
I can't believe I have so much stuff. How have things got so out of hand?
My loved ones gave me this gift so I should keep it.
It can be difficult to unhook ourselves from these thoughts, it helps to stop and think about what other thoughts we might be having. Sometimes it can be helpful to remind ourselves of some facts;
the money has already been spent, it is not wasteful to donate an unused item to someone who will love it but it is wasteful to spend the money and for the item then not be used.
Our loved ones wouldn't want us to be feeling guilt or shame whenever we look at an item that they've gifted or left us in their wills. We also would not want to leave that for our children (which is what happens if we don't sort these items during our lifetime).
We do not love someone any less because we don't like the gift they have given us.
Sadness
Sometimes people might experience an intense sadness as they start decluttering. This is usually linked to thoughts that we are giving up a future we had hoped for. A classic example of when this shows up is when donating clothes that are too small for us now. We feel sadness when we feel like we have lost something that's important to us, whether that's a future or an idea we had of ourselves or others.
Sentimental items can bring up feelings of grief as they remind us of lost loved ones or we might have some worries about forgetting loved ones. However, we do not forget people we have loved when we declutter their items. It's also important to remember you can keep the most important things, you don't have to declutter everything – keep the bits you truly love and enjoy them.
So What Now?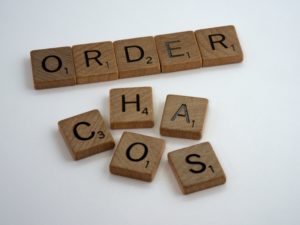 Sometimes it's tempting to avoid all decluttering because of these painful emotions. Who wouldn't want to avoid painful emotions if they could? Avoiding these emotions doesn't help us have a home that we can love and enjoy. By avoiding in the short-term it's likely those emotions will arise more in the long-term. We may experience them every time we look at the objects we would rather not have in our home.
One of the most effective ways of managing this is starting in an area that's easy. This is different for everyone but could mean starting with clothes or kitchen items. We aren't often emotionally attached to our pots and pans after all! If we start exposing ourselves to a little bit of feeling uncomfortable we learn that it isn't perhaps as bad as we had been anticipating. This helps us begin to work on some of the more difficult areas in the future.
If you are struggling with difficult emotions preventing you from acting how you would like to then get in touch . We can book in a free visit / telephone appointment to see how I can help.