I realised recently I talk and post a lot about mental health here and on my social media pages. It has been my work and passion for many years and I hope that shows.
However, I don't want to do decluttering and this aspect of my work a disservice so I thought a brief update post on how the two are linked and why working with a mental health professional is likely to be particularly helpful to support your decluttering journey.
Ask yourself:
Why do you hold onto things?
Guilt? Shame? Thoughts about what might be or what has been? Fear? Not knowing where to start and feeling overwhelmed? Keeping things 'just in case'? Avoiding feeling uncomfortable?
There are so many barriers to us making the changes to our homes and lives. Every time you look at the object though you will reexperience those uncomfortable emotions and prolong this experience.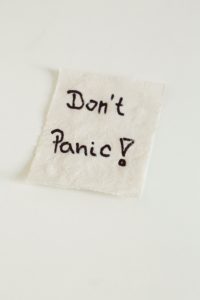 Decluttering is a process. It could be anything from helping with a system to stop your post getting piled up in the first place to sorting out your most treasured photos/items and storing these safely to preserve them. We can't do that if we are overwhelmed by our thoughts or emotions and give up before we begin.
This is where the mental health skills come in – if you can learn to manage your anxiety, or guilt, or any thoughts that come up for you during this process it will give you the skills to continue to declutter and have a home you love and feel comfortable in long after our work ends. These are also skills that will help in various areas of your life to manage your emotions.
And by doing this, prioritising for a little while creating a space you can feel truly comfortable in (And that doesn't require a lot of maintenance) it will free up your time to do what you really love. Which in turn improves your wellbeing and confidence.
I am not here to judge. Whether it's support with the whole house or getting your paperwork in order I'm happy to help. Contact Us and book a free no-obligation telephone call to discuss your needs.