There are numerous reasons why you may be looking at this page. I imagine you may have some pre-conceived ideas around what decluttering entails. I can assure you before we go any further – nothing will be thrown away against your wishes. The whole process is gentle, taken at your pace, and guided by your needs.
Any work we complete together would be agreed in our first appointment, after an introductory telephone call. Our assessment ideally takes place in your home so we can think about areas you would like to focus on. I will never judge how you are living and it would be helpful for me to see even if it feels uncomfortable.
---
In our appointment we will think about what you want and need…
Is it more time to do what you love and spending less time tidying or organising?
Making the best use of your living space?
Buying less and reducing how much comes into your home?
Perhaps you've experienced ill health and are on the road to recovery but looking at your home and feeling unsure where to start getting it back on track?
Maybe you're a busy parent, run off your feet, and need a hand getting a system in place to help the whole family.
Perhaps a loved one has died and you need a listening and supportive ear to help manage their home and belongings, to be able to share a space with someone who will listen and help process the painful emotions that may arise.
Central to how I work is that it is your decision. If you love something then keep it for all the right reasons.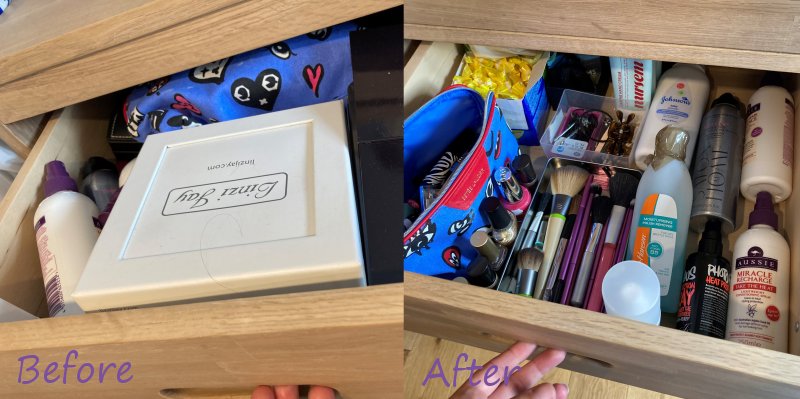 I can be as hands on or off as you would like. I can help all aspects from sorting out individual items, moving furniture, or building flatpack. It does not have to be a whole house but could be a single area that you particularly struggle with. For example; Wardrobes, Paperwork, Kitchens, Offices.
Get in touch to find out more, discuss your specific needs, and to think about what the right help might look like.