Our Emotional Wellbeing Workshop, based on the Dialectical Behavioural Therapy (DBT) Group model, is targeted at helping individuals who struggle to manage their emotions and mental health.
Have you used methods to cope with difficult emotions that make the situation worse in the long-term? Or struggled to sleep because of thoughts racing around your mind? Perhaps you have pushed people away in relationships because of not being able to express what you want and need from them.
DBT was created with the intention of helping people with a diagnosis of Borderline Personality Disorder (BPD)/ Emotionally Unstable Personality Disorder (EUPD) learn skills around regulating and managing their emotions in less harmful and more helpful ways, helping people to develop a Life Worth Living
Over the subsequent years of research, DBT has been confirmed as a helpful approach and treatment for numerous mental health difficulties.
There are several Mental Health Workshops and Groups on offer here at Head and Home Decluttering. These range from one-off sessions through to courses running over several months.
Single Sessions
Understanding and Managing Stress
This course runs for an hour and a half and focuses on understanding our individual stress signatures, what stress does for us, how we can manage stress and reduce our vulnerability to stress, and what we can do to soothe ourselves in the moment. This session is £20 to attend.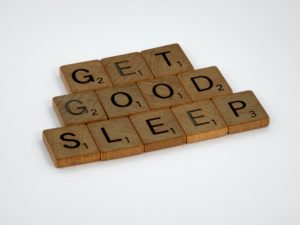 Improve your Sleep
This course is to help work on improving the quality and quantity of our sleep. It's perfect for those of us who spend time in bed unable to get to sleep or struggling to get back to sleep if we wake in the night. Tools and tips that we will practice together in session that can aid and improve sleep when practiced over time. This session is £20 to attend.
Understanding your Values and Goal Setting
A special session coming at the end of 2022 and start of 2023 to think about what we value in our lives, what is most important to us and how we can set achievable goals for the coming year. This session will run for 2 hours and will cost £25 to attend.
Find details of upcoming sessions and register by going to ClassFit or by getting in touch.
Mental Health Workshops Running over Multiple Weeks
Mindfulness Workshops, taught using a DBT approach, run regularly and are an opportunity to experience what attending a group may be like.
The mindfulness workshops run over 3 weeks, with each session lasting for 90 minutes. These sessions are an introduction to the core mindfulness skills and aim to help you build more positive experiences in your life and live more fully in the present moment. This workshop costs £50 to attend and run in person and online.
Book through the contact page on this website or ClassFit.
Feedback from people who have attended Mindfulness sessions: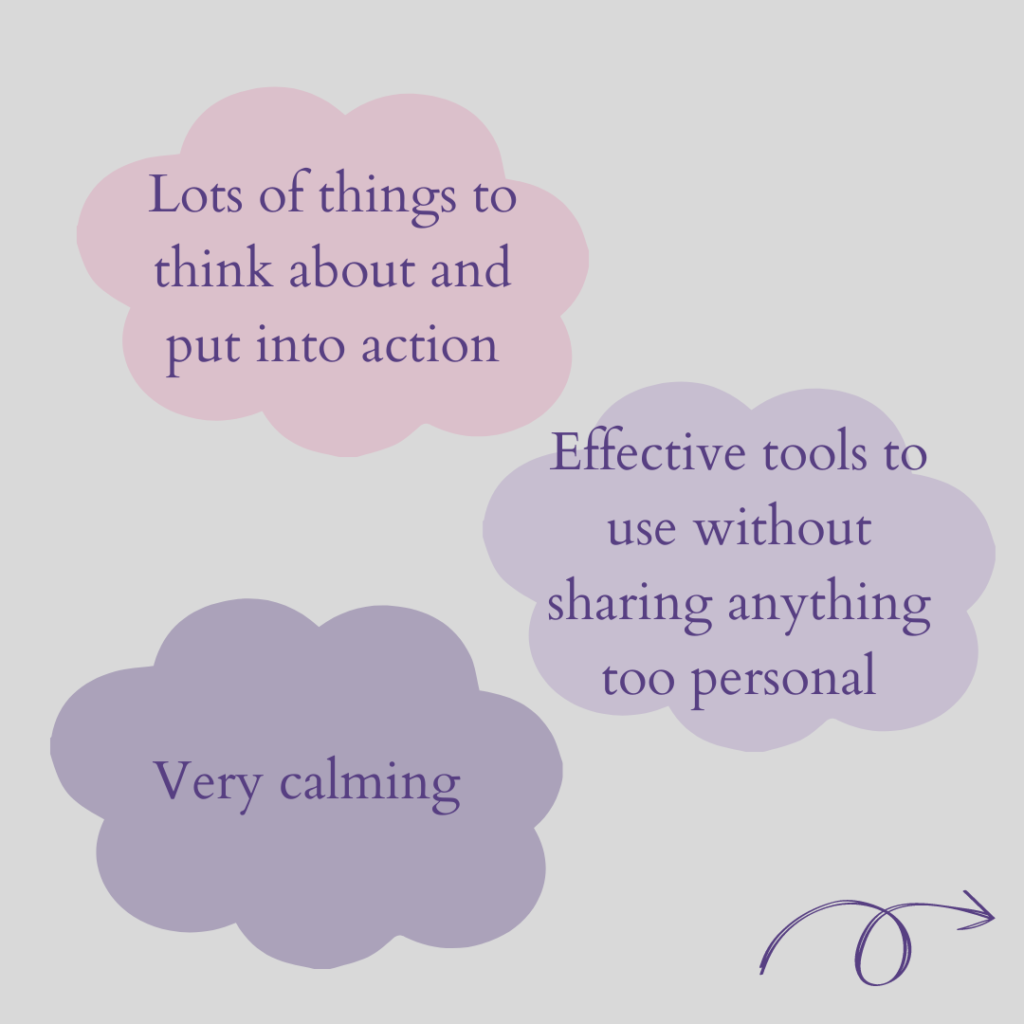 Sessions are about learning together and not sharing lots of personal information…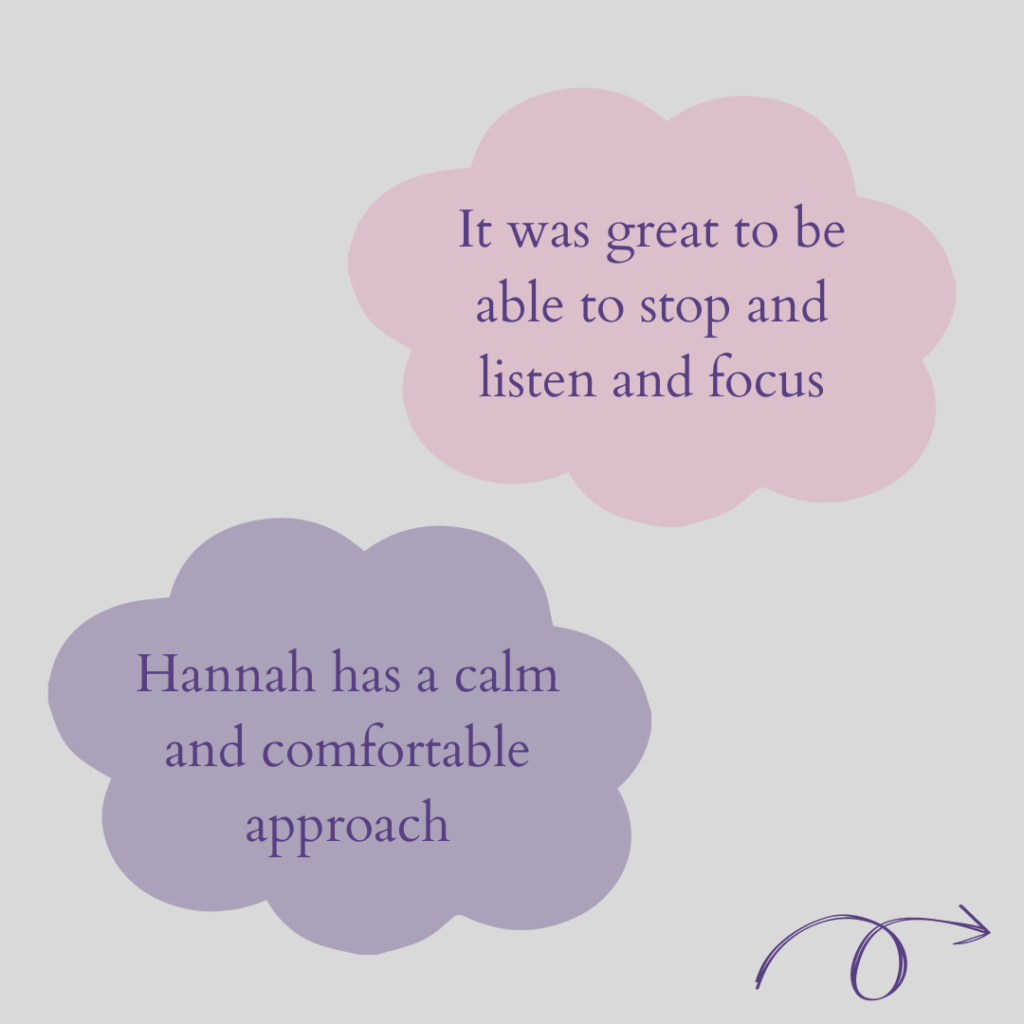 … are relaxed and taught in a non-judgemental and fun way with lots of opportunities to practice.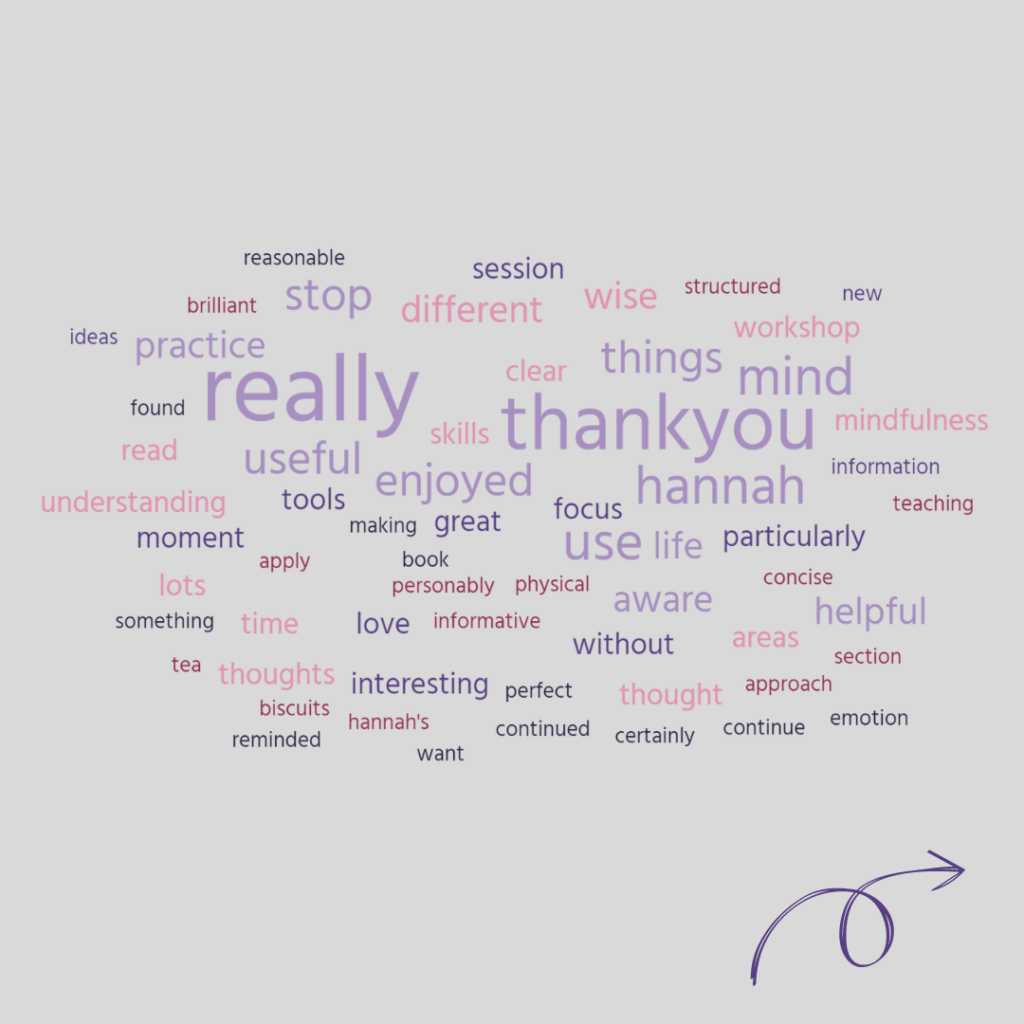 A word cloud showing the most frequently used words on the feedback form collected each session
Our Emotional Wellbeing Group, following a Dialectical Behavioural Therapy model, costs £600 to attend and runs for 13 weeks.
Before a space is offered a free assessment will take place. This is to ensure that the group will meet your needs. We will also discuss any particular areas you would like to work on so we can take this into account. Brief information is available on the Emotional Wellbeing Group page or please get in touch with any questions. If discussed and agreed before the start of group the fee can be paid in instalments.
All materials required for workshops will be provided and handed out during the first session.
Get in touch to discuss the various courses available.