Our Emotional Wellbeing Group, following a Dialectical Behavioural Therapy model, costs £750 to attend and runs for 13 weeks.
Before a place is offered, an assessment will be arranged to ensure the group will be helpful for you. We will also discuss any particular areas you would like to work on so we can take this into account. Brief information is available on the Emotional Wellbeing Group page or please get in touch with any questions.
All materials required for workshops will be provided and handed out during the first session. Each sessions lasts for 2 hours and, if we are meeting in person, refreshments are provided. 
If discussed and agreed before the start of group this can be paid in instalments. Prior to the beginning of group we ask that £400 is paid.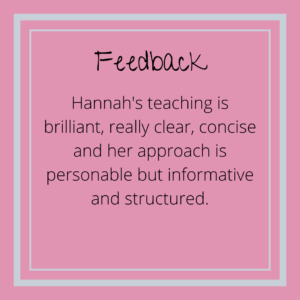 Mindfulness Workshops, taught using a DBT approach, are run regularly and an opportunity to experience what attending a group with me may be like.
The mindfulness workshops are run over 3 weeks, with each session lasting for 90 minutes. These sessions are an introduction to the core mindfulness skills and aim to help you build more positive experiences in your life and live more fully in the present moment. These workshops cost £50 to attend and are run both in person and online.
Book through the contact page on this website, ClassFit or email (hannah@headandhomedecluttering.co.uk) and I can manually add you to the next group.
Feedback from people who have attended sessions: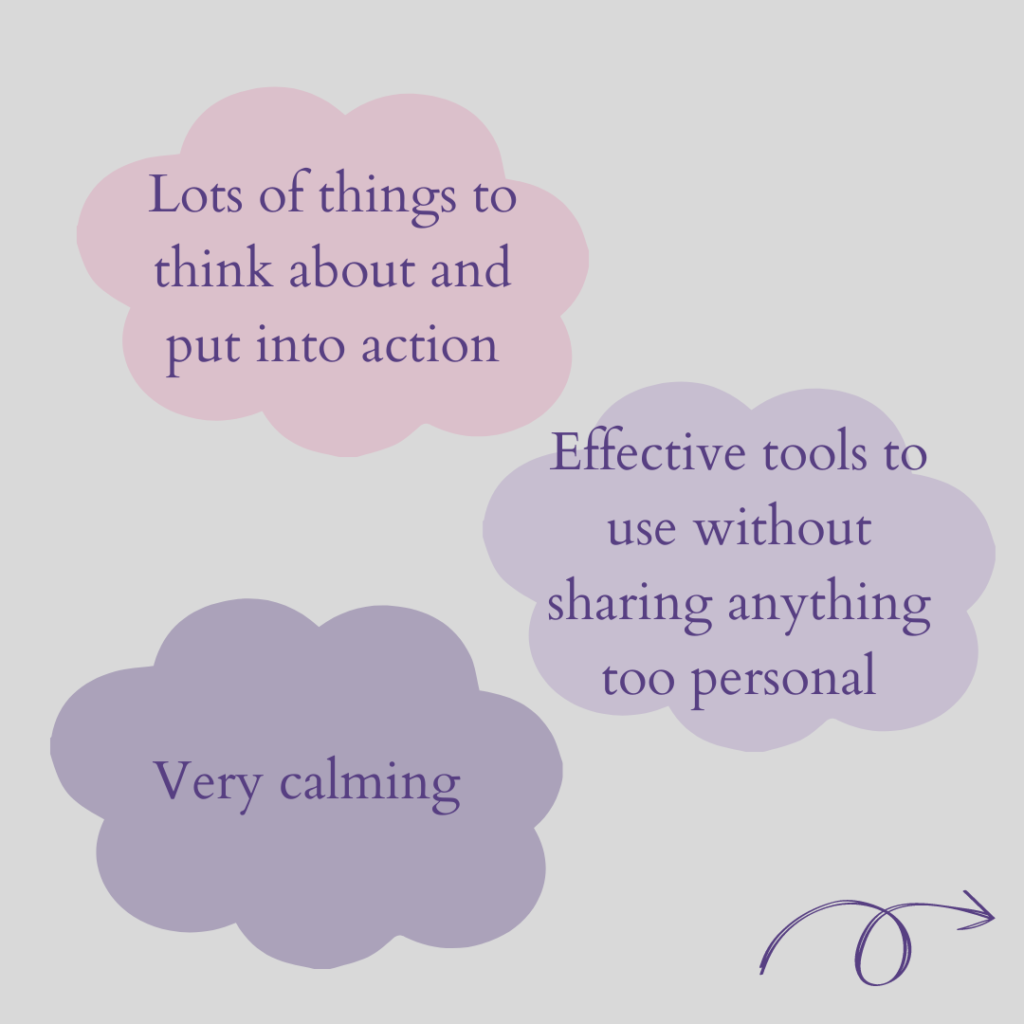 Sessions are about learning together and not sharing lots of personal information…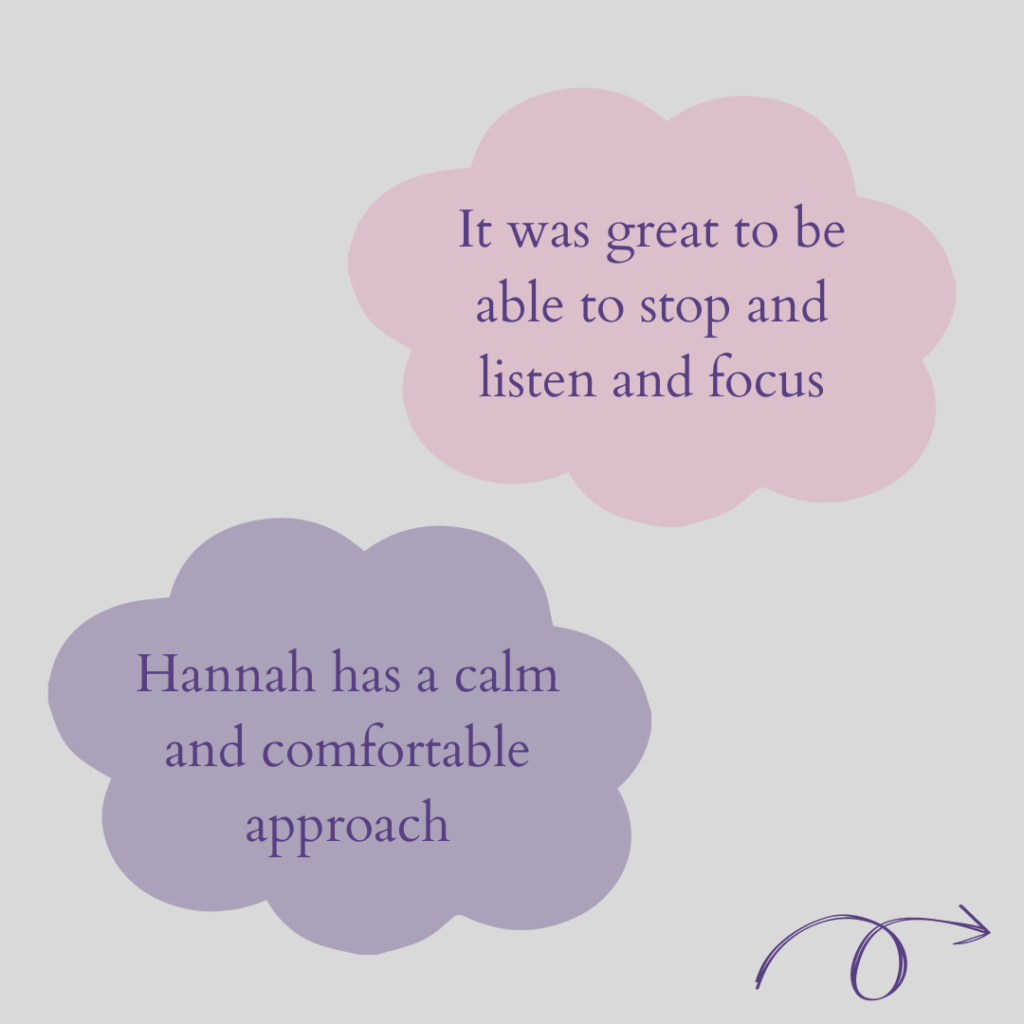 … are relaxed and taught in a non-judgemental and fun way with lots of opportunities to practice.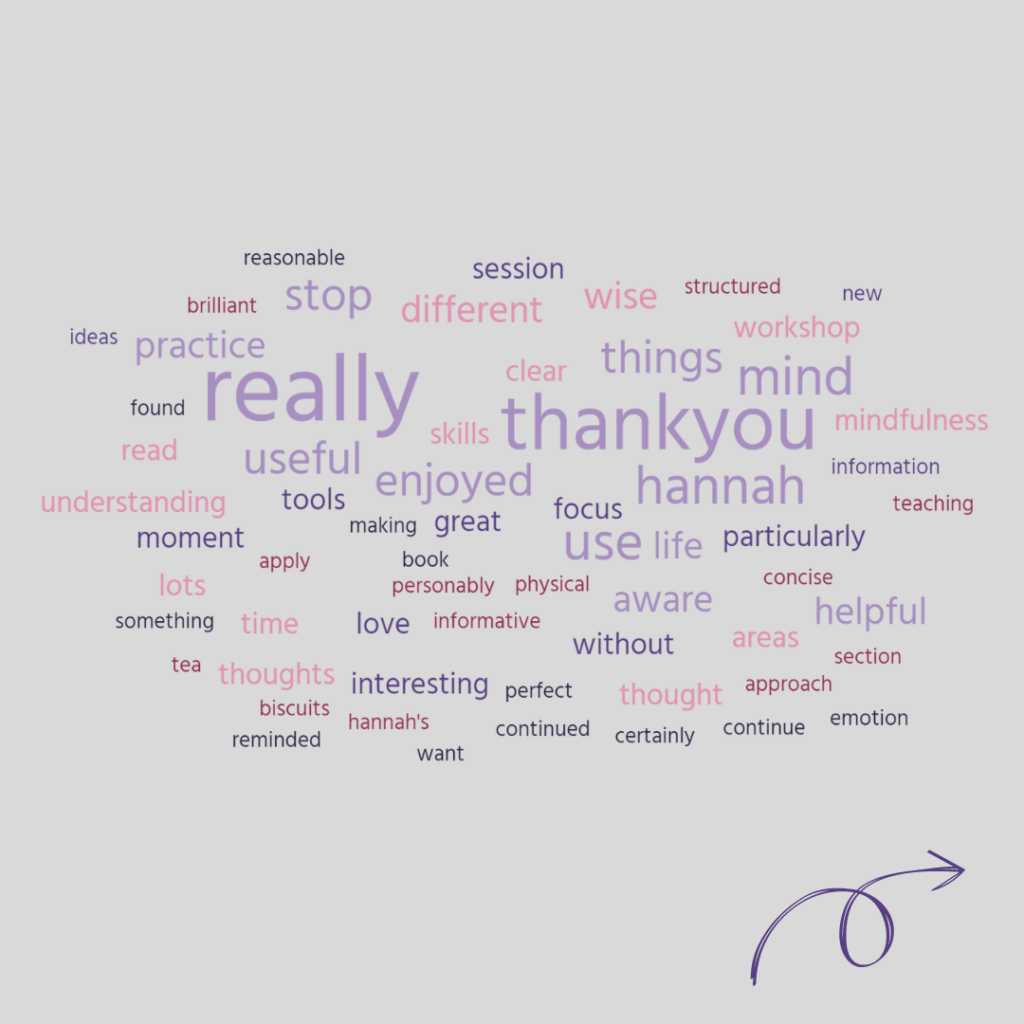 A word cloud showing the most frequently used words on the feedback form collected each session
If you are interested in attending a longer 6-month skills group please get in touch to discuss this. Clearly, this is a large time commitment for people to make meaning they run less frequently than our 13-week group.