What a hectic few months it has been since the last post to this website. There are lots of exciting things happening here at H&H HQ so a quick blog post to update.
Project 333 Ends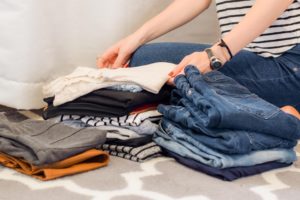 The end of Project 333 came and went without fanfare in our home. I didn't really notice the end of the project and all items that had been put into storage were donated to charity. I am going to be starting up again though in Autumn and this time am also going to apply the same principles to my sport clothes. A Facebook group will be set up for people who might like some support with this challenge so Get in Touch if you would like to be included – this will be on Facebook through my page there.
I did enjoy the challenge and it certainly highlighted how few clothes I wear and how few clothes we really need.
Workshops Galore
I have linked up with a local gym (LiveWellWithLeigh) to offer specialist workshops on a variety of mental health related topics to local women. The first of these thinking about Mindset was well attended and received good feedback. Next we will be talking about Sleep and how to get a good night's sleep. Book through Leigh if you would like to attend.
We have ongoing mindfulness workshops and guided mindfulness meditations available for people to join and sign up to on an ad-hoc and membership basis. Book directly through the contact page on this website or through ClassFit.
Mental Health in the Workplace
I also had the opportunity to support the fantastic company, People With Energy, with a staff mental health session. It was lovely to get to meet the team. Mental health sessions don't have to be dull and aren't about sharing lots of personal experiences. We will learn and develop the skills together to improve our wellbeing without having to reveal anything private about ourselves.
If you have any questions about the sessions and what to expect then get in touch through email or text. I am always happy to discuss any queries or specific needs.