Each week set a theme for social media posts and how this theme links to our wellbeing, emotions, and decluttering. It doesn't always work but this weeks' theme was thinking about shame and guilt. The following information is from my posts on Facebook and Instagram and expanded with additional information.
Guilt is about doing something that we believe is wrong or that causes harm to ourselves or others. We have actually done something and broken a rule or agreement. However, this action or inaction doesn't risk us being evicted from our groups (families or friendship groups for example). It leads to us trying to repair the situation.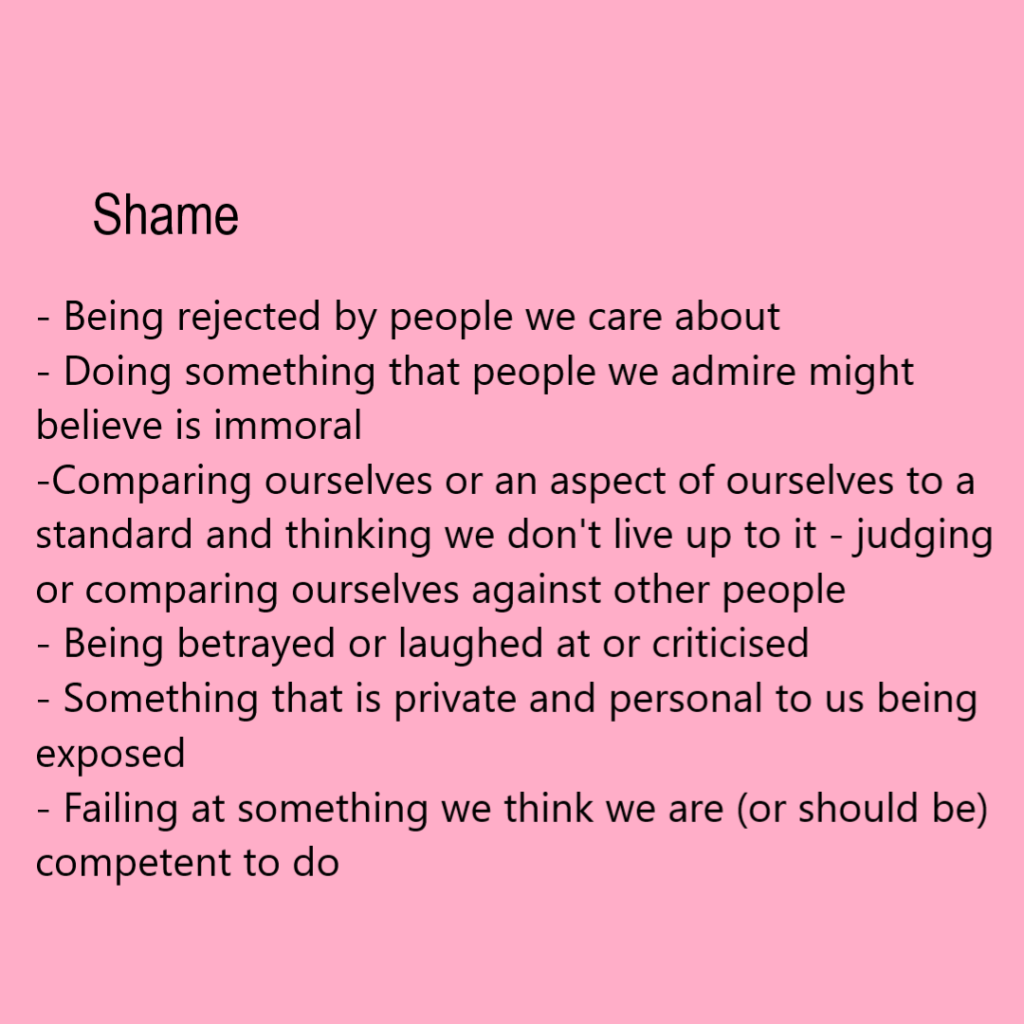 Shame is an emotion we experience when there is a risk that we might be expelled from our groups if people found out about what we had done, or if we believe that we are not living up to our own or others' standards and expectations of us. Often it leads to us wanting to hide away and avoid.
Often shame and guilt can be easily confused and mistaken for each other. They are also often experienced at times where the emotion doesn't fit the situation we are in. Noticing when we are experiencing shame and guilt can be a step toward making changes in our lives. Or they can be the barrier that holds us back from making changes.
Guilt, Shame, and Decluttering
Guilt and shame regularly show up when decluttering (or thinking about decluttering, or sometimes even just looking at our belongings)
"I spent so much on this, if only I had…"
"This was given as a gift so I must keep it"
"I should be able to cope and keep on top of things"
"People will think I can't manage if they see this"
As you sit and look around your home and items that you live with, notice any thoughts and body sensations you experience. They are likely to be a good indicator for you to understand what is holding you back from feeling comfortable and surrounded by items that bring you joy. Even if they don't bring us joy our belongings certainly shouldn't cause us stress, anxiety or feelings of guilt.
Judging ourselves or fearing being judged by others can be the root of many of the difficult thoughts we experience.
Guilt, Shame, and Social Media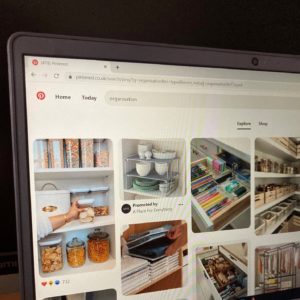 Pinterest and other social media platforms are great for ideas and inspiration. They can help us think about how we would like to live our lives, design our homes, and keep us "on track". However, this pressure can impact negatively on how we feel about our homes and lives due to the comparisons we make.
It is widely accepted by society that social media can be harmful to our mental health. In just the last few weeks we have heard again about Facebook/Instagram research being leaked, raising concerns on the impact on teenager's wellbeing and reporting harmful effects.
Whenever we are looking at perfect images online we may find ourselves comparing our lives to the images. This can lead us to experience thoughts associated with shame around how we are doing in our lives / coping. Thinking back to triggers of shame following someone we admire and believing that we are not meeting those standards and expectations is a huge trigger for us. This can also apply in our personal lives with friendships or other relationships.
Don't forget that the images we see; may be staged, may be in show homes, might be what people are doing for a full-time job, might not have children (or pets or untidy partners)… you get the idea! It is hard not to compare ourselves and our lives at times. From these comparisons we can set ourselves unrealistic goals or targets that aren't in line with what we value. Ultimately our homes should be easy for us to live in and give us as much time as possible for things that are meaningful and enjoyable.