A post today about what to expect when attending online group sessions with me.
Pre – Group
So, you've seen a group advertised that sounds interesting or wondering what might be helpful for you. Before signing up to a group, we will usually have a free telephone/video call to discuss what brings you here and what you would like to be different. We will think about what might be the best option for you and if I am able to help. At the end of our call we will come to an agreement around what might be useful. Ultimately this call is for us both to think whether I am the best person to support you. I don't want to offer something that isn't going to feel helpful or meet your needs, this would be extremely unethical. If you would like to book a call you can do so through my contact page.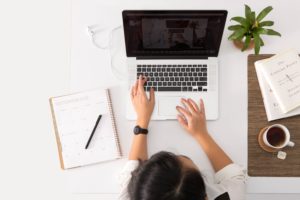 These groups are about learning skills that help us improve our mental wellbeing, manage our emotions and relationships more effectively, they aren't about sharing lots of personal information.
When meeting face to face any information you require for the course will be provided in the first session for you to take away and keep. Obviously this is tricky when we're meeting online!
Packs or information required for online group will be posted out or delivered. Where possible packs will also be emailed (just in case the post doesn't arrive in time).
Logging On
To attend the session you will need a phone, tablet, laptop or computer – anything with a webcam and microphone plus an internet connection.
Before the first session, I would encourage you to use the link emailed to you to access Microsoft Teams. You may need to download the app and create an account, both are free. Always try and log in a few minutes before the group starts. A message will come up that you are in a waiting area, you will be let in when group starts. I will be letting everyone in promptly at the start time.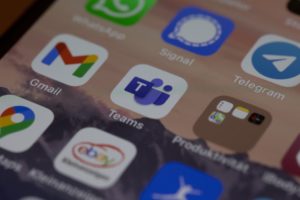 If you are worried about getting logged in please let me know when we speak on the phone.
Why Microsoft Teams?
I use Microsoft Teams as it is a completely free video platform. In my experience, using it in the NHS, it is one of the simpler and more reliable systems to use. It is also confidential and very easy to keep the information of those using it private.
If the group runs over multiple weeks then the same link is used each week to log in. Please try and remember to keep this email somewhere safe to use again.
Group Guidelines and How Sessions Run
Sessions run for different times – we will discuss the length of each online group when discussing your needs as some run for 2 hours while others may be slightly shorter. We will always have a break at some point during the group. The sessions usually start with home practice feedback, a recap if needed or answering any questions from the last week and troubleshooting, then moving onto the new content.
In our first group we will discuss the group guidelines and expectations. These will be slightly different for each group but as a starting point I ask the following:
Confidentiality is absolutely essential, what is said in the group remains in the group. Do not share any information about other attendees.
Please behave as if you were in the room with us – for example, not smoking, being appropriately dressed etc.
We ask that people keep their cameras on and sit in a quiet private space, free from distractions if possible
Please try and let me know (by email or text) if you are unable to attend or running late
Make every effort to practice the skills between sessions
I ask as well though it isn't a strict guideline – if using a phone/tablet please try and place it down on a surface rather than holding it or I can end up feeling a little sea sick!
The same process will occur at the start of each session, at the start time I will admit everyone in the waiting area. Between sessions if there are any areas you have questions about or would like to recap please get in touch and I can cover some of the information again or explain in another way.
Get in touch with any questions or to discuss what might be helpful for you.